Access your account on the go with our mobile app!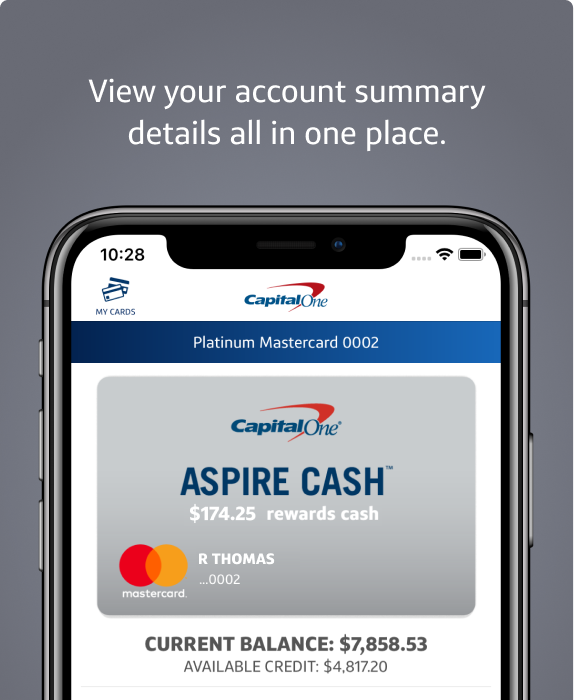 Get our mobile app.
Download the Capital One Canada app today for Apple and Android™ devices.
Securely access your account – any time, anywhere.
With our mobile banking app, you can:
View recent transactions

Check your balance and available credit

See payment due dates and minimum payment required

View your credit card rewards balance (if applicable)
Use your current username and password.
Sign in to the app with the same username and password you currently use for online banking. If you still need to, sign up for online banking now.
Safe and secure.
Your security is important to us. We use industry standards to protect and maintain the privacy and security of your information online and within our app.
Android and Google Play are trademarks of Google Inc. By clicking on the Google Play link above, you'll be taken to a site hosted by Google Inc.
Apple and the Apple logo are trademarks of Apple Inc., registered in the U.S. and other countries. App Store is a service mark of Apple Inc. By clicking on the App Store link above, you will be taken to a site hosted by Apple.